About QOVO Solutions, Inc.
At QOVO Solutions, we're driven by you, our customers, to provide the best in wireless, video surveillance, mobile surveillance and managed services.
To ensure that we unfailingly provide you with the high-quality service you deserve, QOVO Solutions operates with these statements and values in mind:
MISSION: To provide technology solutions tailored to the unique needs of our customers – always with their overarching goals and success top of mind.
VISION: To consistently remain at the forefront of our industry, providing cutting-edge technology solutions that work for our customers, while at the same time ensuring ease of use.
Values
We always put our customers first.
We innovate and execute with respect.
We pride ourselves on the quality and ease of use of our solutions.
We strive to have a positive impact in the communities we serve.
We treat all employees with equality.
From rural towns to the largest metros, we have you covered. Here are just some of the places we've worked.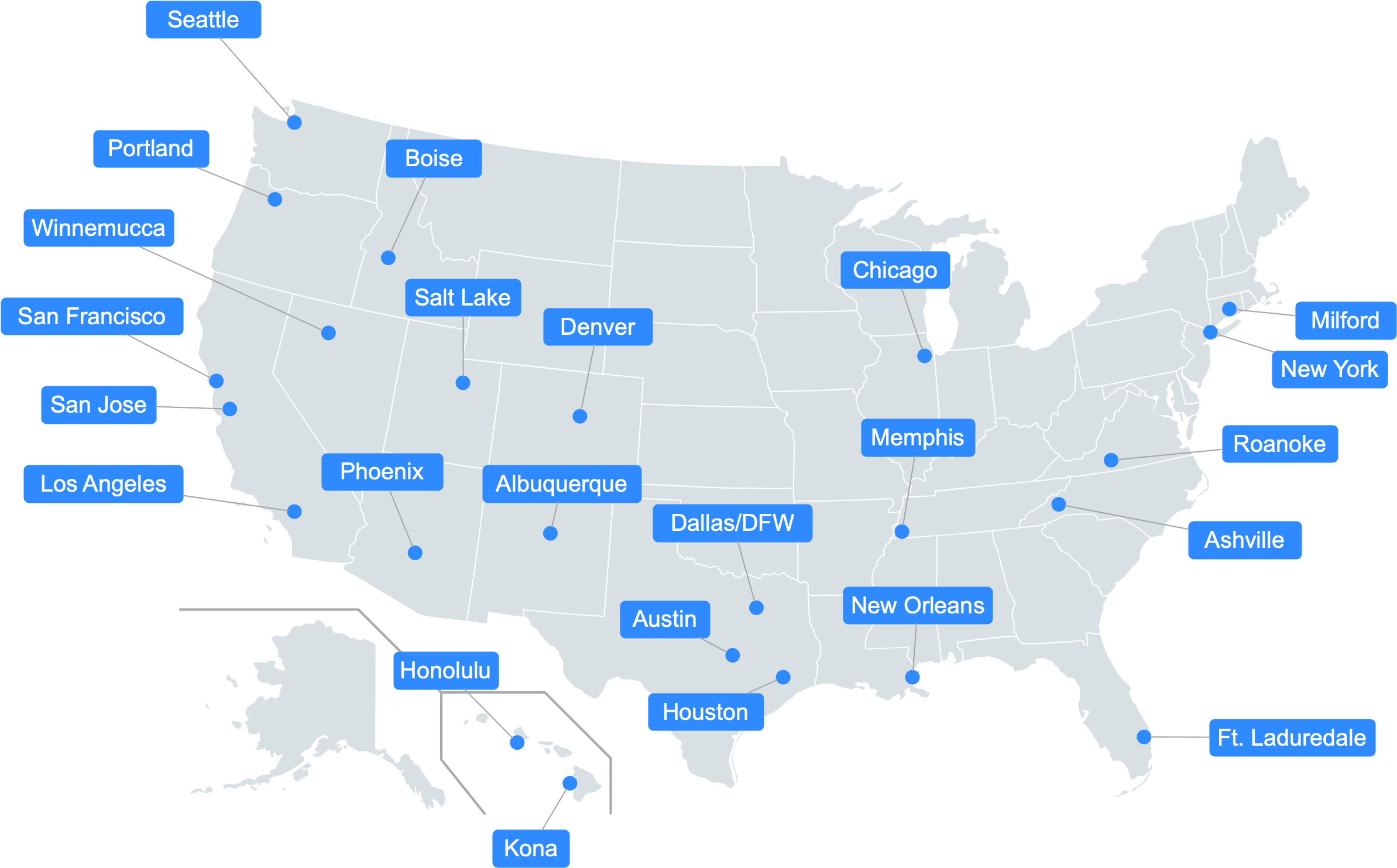 QOVO Solutions is led by
Garth Gilmour
, CEO, and
Matt Stiger
, COO. With more than 50 years of combined technology experience, Garth and Matt will personally ensure that you are completely satisfied with your service and solutions. To learn more about Garth and Matt, click below.
Garth Gilmour
Garth Gilmour, CEO of QOVO Solutions, Inc., has over 30 years of experience in technology, networking, Wi-Fi and video surveillance. In his current role, he is primarily focused on designing solutions that work for his clients and ensuring their satisfaction. Further, Garth is committed to developing new products and services to ensure QOVO Solutions remains an industry leader.
Prior to co-founding QOVO Solutions in 2017 with Matt Stiger, COO, Garth was Co-Founder and Director of Technology for StepsAway, Inc. where he was the primary force behind the StepsAway mobile application, which was deployed in 150-plus malls and retail centers across the U.S., as well as in properties owned and managed by General Growth Properties, Taubman, American Assets, Trademark and Centennial. He was primarily responsible for the sale, design and deployment of Wi-Fi and video surveillance solutions into property developers, retailers and hospitality clients, including Hilton Worldwide, Hyatt and mall developers as listed.
Garth's experience also includes Vice President of Professional Services for Integrated Media Technologies, Inc. (IMT) where he focused on implementing wireless solutions for Hilton, Google and other enterprise clients and President of Satara Technologies, Inc., a company focused on delivering managed services solutions to wired and wireless network customers worldwide. Satara was acquired by IMT in 2008.
Additionally, Garth was director at CBIZ, a public company based in Cleveland, Ohio where he managed the Northern California operations for CBIZ Technologies, a nationwide technology consulting group responsible for delivering technology solutions for medium- to large-sized businesses. This was preceded by his role as a founder and partner at SK Consulting, a San Jose-based integrated services consulting business that was acquired by CBIZ in 1998.
Garth formed his first business in 1993, Network Design and Integration Services, with Angela Wong who assumed full ownership of the business in 1994 when Garth co-founded SK Consulting.
Matt Stiger
Matt Stiger, COO of QOVO Solutions, Inc., has over 25 years of experience in technology solutions implementation and project management. He has an exceptional background in all aspects of building construction related to wireless and low-voltage deployments, as well as significant experience in network design and implementation. In his current role, Matt's primary functions are operations management, sales design engineer and business development.
Prior to co-founding QOVO Solutions in 2017 with Garth Gilmour, CEO, Matt was Director of Implementation Services for StepsAway, Inc. He held primary responsibility for all installation and implementation services while directing a team of employees and subcontractors who were responsible for the successful deployment of projects, ranging from single-site hospitality deployments at Hilton, Hyatt and Wyndham properties to multi-site mall Wi-Fi network deployments at numerous real estate developers, including Trademark, American Assets Trust, Centennial Real Estate and General Growth Partners.
Matt's experience also includes Systems Engineer for Integrated Media Technologies, Inc. (IMT) where his responsibilities included wireless design, support and project management for new and existing clients.
Matt started implementing wireless solutions in 2005 and has since implemented wireless networks for Google, Apple, Hilton, Wyndham, Intercontinental Hotel Groups, as well as numerous higher education institutions, including Saint Mary's College and William Jessup University. He has also implemented campus-wide solutions for the Renton and Mead School Districts.
His professional career began in 1999 as a video surveillance, network and security expert focused on physical security and related network systems. He went on to form Pacific Coast Solution, a company focused on video surveillance and network deployments, performing advanced data center and low-voltage deployments, network design engineering and installation, as well as wireless and laser solutions for organizations that included hospitals, government and medium-sized business.
PROFESSIONAL CERTIFICATIONS
Cisco – CMNA
OSHA Certified
Certifications from Honeywell, Toshiba, Bosch Security Group, Extreme Networks and Nomadix among others
COMMUNITY INVOLVEMENT
Lead Coordinator and Volunteer for Santa Cruz County Sherriff's Search and Rescue for 16 years
Executive Director of Santa Cruz Derby Girls (not-for-profit) for three years